We have designed this webpage specifically for you! Just right click and hit print to take this information with you to prepare for your upcoming trip along with a personal travel guide to our landing! Should you have any further questions, please do not hesitate to email or call so that we can help you with any further questions that you might have. We would like to personally thank you for choosing Century Lodge and we are excited to have you visit us!
****NOTE: ALL GUESTS MUST HAVE VALID PASSPORT CARD OR BOOK IN ORDER TO CROSS BACK INTO US BY CAR****
Century Lodge is located on a beautiful 10-acre island in the heart of Osbourne Bay.  It is ideally situated at the south-east end of 90-mile Eagle Lake.  Located in remote, isolated waters, Century Lodge offers comfort and seclusion in an area with little fishing pressure.
Spawning areas for Walleye en route to and in Niven Bay, throughout Brule Narrows and Indian Straits, are closed for fishing until May 31. This, combined with the fact that Century Lodge is the only lodge located on all of Osbourne and Niven's Bay, makes for excellent fishing in these waters.
Many factors separate us from other lodges not only in Northwest Ontario but on other parts of Eagle as well. From the lodge we offer exceptional catches of Walleye, Northern Pike, Muskie, and Smallmouth Bass and Perch without the expense of a fly-in. Fishing is not hindered by winds or bad weather, excluding lightning, because of the sheltered waters. The many hidden bays, islands, sunken reefs, and submerged weed beds provide excellent sport fishing for all our species. Being located right in the heart of Osbourne, our guests also enjoy fishing prime waters late into the afternoon and after dinner without the hassle of long boat rides.
WALLEYES up to 13 lbs. are caught during the entire season by back-trolling or jigging with minnows using 8-12 lb. test line. The best time to catch this species tends to be early spring and fall, however, due to the limited fishing pressure and stained water that are found throughout Osbourne Bay, we do well all season. Recommended jig sizes range from 1/8 to 3/8 oz. in a variety of colors from straight lead to bright colors such as chartreuse, florescent, and pink. Spinners (floating and non) also work well and are recommended for exploring uncharted areas to find walleye schools. Both jigs and spinners are tipped with minnows which are available at the lodge. The use of leeches and worms do not work as well and are not recommended for your trip. In mid summer we also do well trolling crank baits that run from 12-15 ft. It is imperative that whatever method used, you fish on the bottom. Suspended fish are very hard to catch and are often not feeding.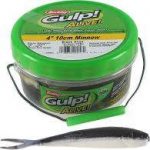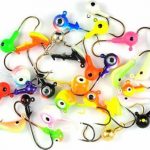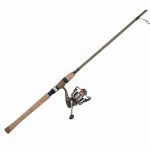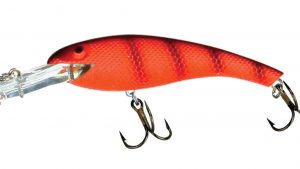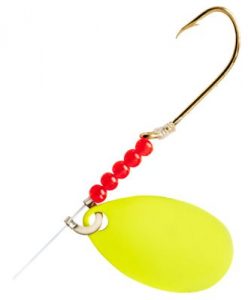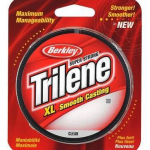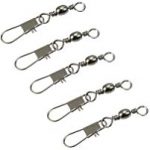 NORTHERN PIKE have been caught at our lodge up to 49.5" with a good number caught in the 40" class each year. Bait casting outfits with heavy braided line (30+ lb. test) are strongly suggested. The use of monofilament line is not recommended for northern fishing. This is because when using larger baits for these predator fish, nicks will occur due to rocks, backlashes, etc. and will cause weak points throughout the line, many of which go unnoticed. This fact, along with the stress imposed during a battle, simply result in probable breakage of line which is not healthy for fish or fisherman. All types of casting baits are used including floaters and deep divers, spinner baits, buzz baits, and with success- – – Top Water Lures! Pike will attack just about anything. These fish put up a good fight and are abundant throughout the season.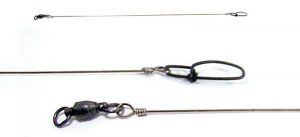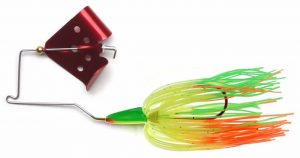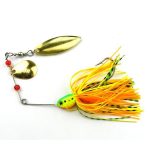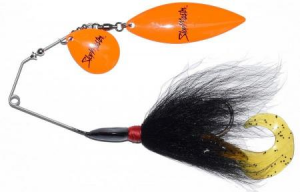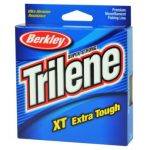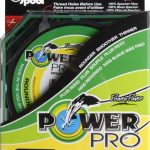 SMALLMOUTH BASS are very low pressured and have become a newly found secret. Many of these fish are over 20 years old and we look forward to you having the opportunity to enjoy this very unique resource. You cannot beat the size of smallmouth that are consistently caught with many over 5 lbs and into the 6 lb range. We primarily use 3 different lure for smallies depending on their aggressiveness. Smallies like broken rock structure that are found throughout the bays around our lodge. We suggest going through an area with crank baits and topwater first catching the aggressive feeding fish and then coming back through picking the area apart with soft plastics. The best time for smallmouth is late May and mid June, however, we catch big smallmouth throughout the season. The best part is they are always in castable depths as are all our species due to our relatively shallow water that Osbourne and Niven offer.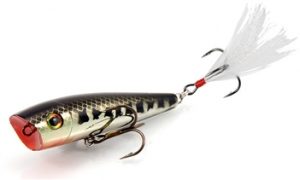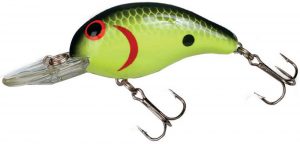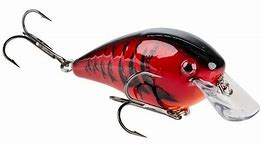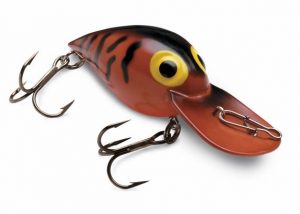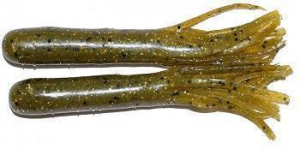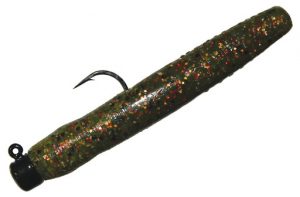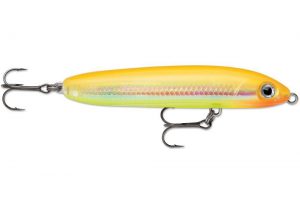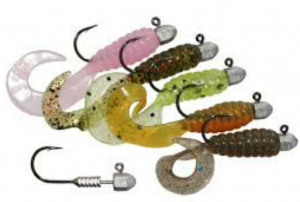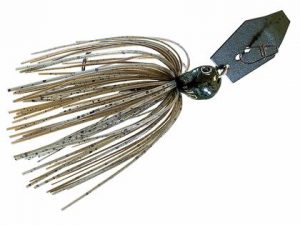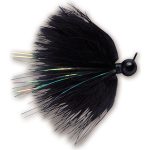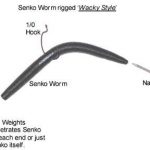 MUSKIE fishing in Osbourne and Niven Bay is second to none both in numbers and the size of catcheable fish it offers. These legendary waters hold big numbers of large predator fish, many of which have never seen a lure. Many are caught in the 40-50+" range each year with last years big fish being all of 53 inches!   We have also had a guest enjoy catching a 52 incher on a fly rod.  Since we are located on the shallower end of the lake, big muskies are at castable depths at all times of the year which, in our opinion, is more interesting than trolling any day. Osbourne and Niven Bay have stained waters which is by far better for muskie fishing than clear water. Muskies also have a tendency to spook. The stained waters help to camouflage your presence and shadow around the boat. This allows you to take advantage of ever fish you move and many are caught boatside on figure 8's. For the safety of the fish we ask that you use only heavy braided line for muskie (80lb test or higher). This will result in more catches for you and ensure the muskies are not left with hooks and long lengths of mono line which could injure or even kill them. Cloth-like braids are also softer on the sides of muskies which is especially significant for smaller, younger ones which have a tendency to spin a lot. Several heavy duty muskie wire leaders are also essential to bring. We suggest the use of 6'6″ to 8'6″ medium/heavy to heavy action rods. However, keep in mind what lures you want to throw; heavier lures require stiffer rods to work properly and avoid fatigue. Bucktails, spinner baits, jerk baits, and swing baits all work well throughout the season. Top water lures are deadly during the summer months and are exciting to throw as well. The season for these truly beautiful, smart, powerful fish opens the 3rd Saturday in June and many muskies are caught from then through the summer months and into mid-October.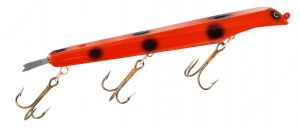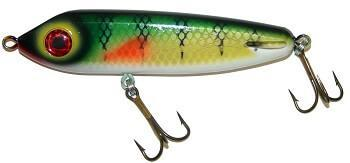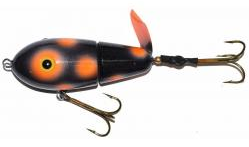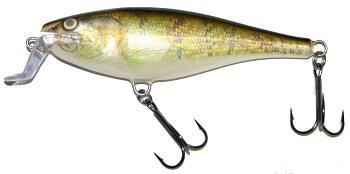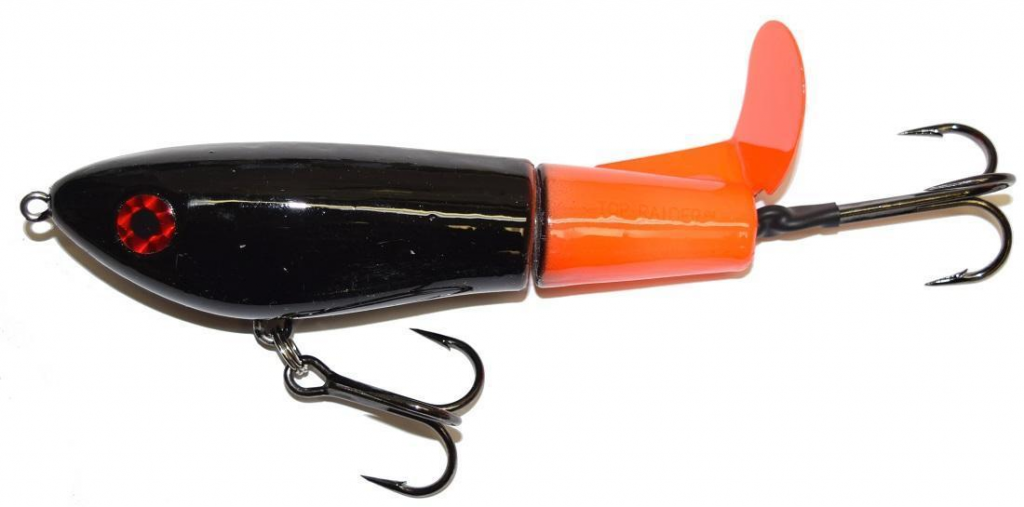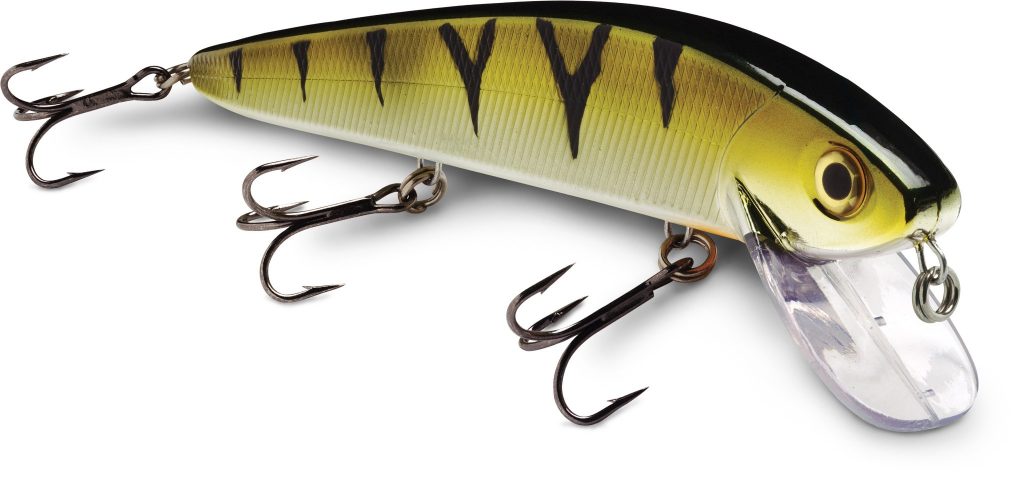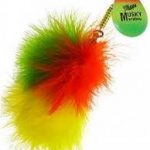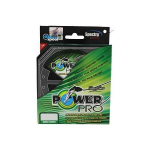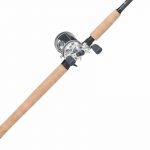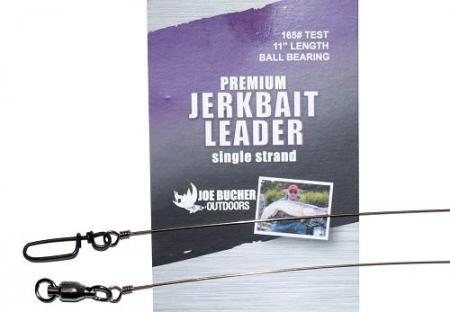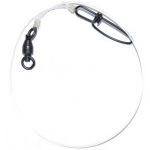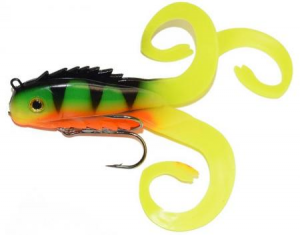 Lake Trout fishing on either our remote day portage lake at our fly-in outpost is exciting and definitely worth the effort! These super hard fighting fish fish lurk deep in the clear waters on these lakes and are caught trolling or jigging during the summer months and casting during early spring just after ice out and right before the close of season during the end of Sept! Depending on the time of year you can catch them in 5ft or over 100ft deep!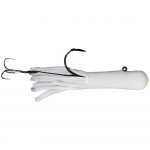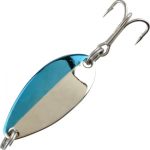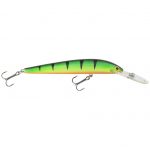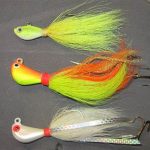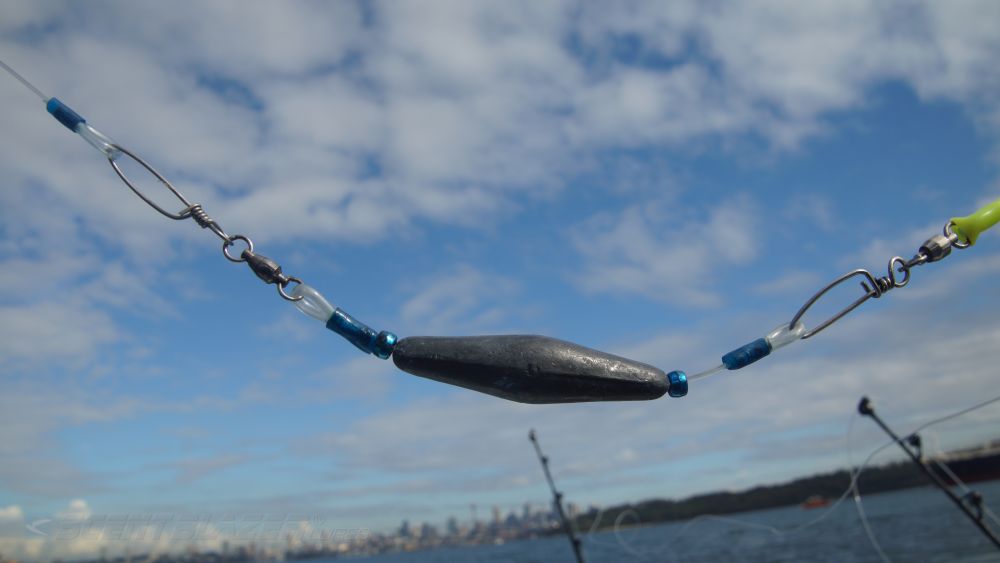 Jumbo Perch are plentiful during the summer months in the shallows under and around wild rice beds and shallow reefs. Caught up to 15 inches, these fiesty critters are loads of fun to catch and even better tasting! Limit 50 per regular license makes the perch a great species to target and enjoy!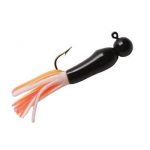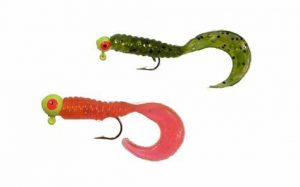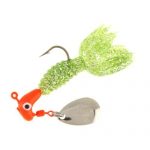 Suggested Tools
Long Needle Nose Pliers
Bolt Cutters
Hook File
Large Mouth Spreaders
Split Ring Pliers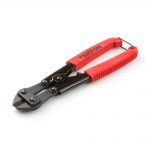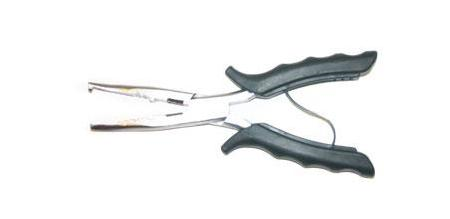 Fly Fishing Musky/Pike –
Rods: 9 or 10 weight fast action fly rods for casting large flies
Reels: Large 
Fly Lines: Floating Weight Forward lines will do most of what you need, however, recommend you also bring a sink-tip in a 12-15 foot length for getting down deeper if required.
Flies: Large flies from six to ten inches in length are necessary to trigger a bite.
Streamers: Murdich Minnows in White, Perch of Tan/White Clousers or Deceivers in Red/White, Black/Red or Green/White
Topwater: Weedman's Slider in Black, Orange or Chartreus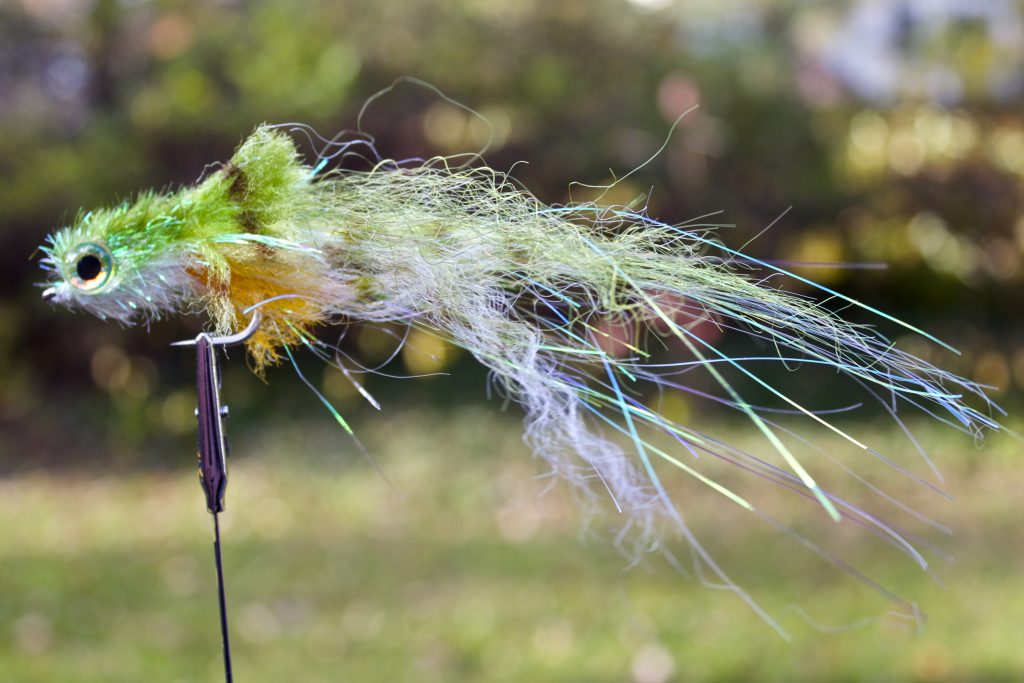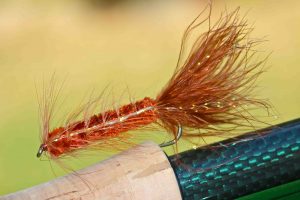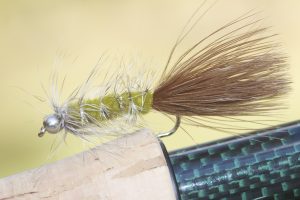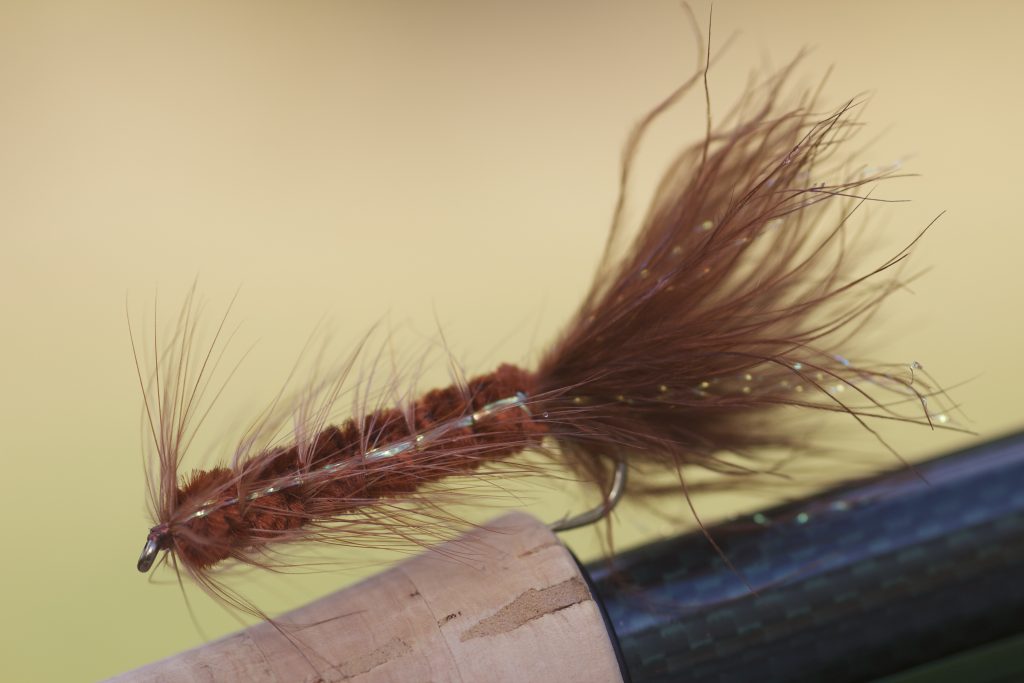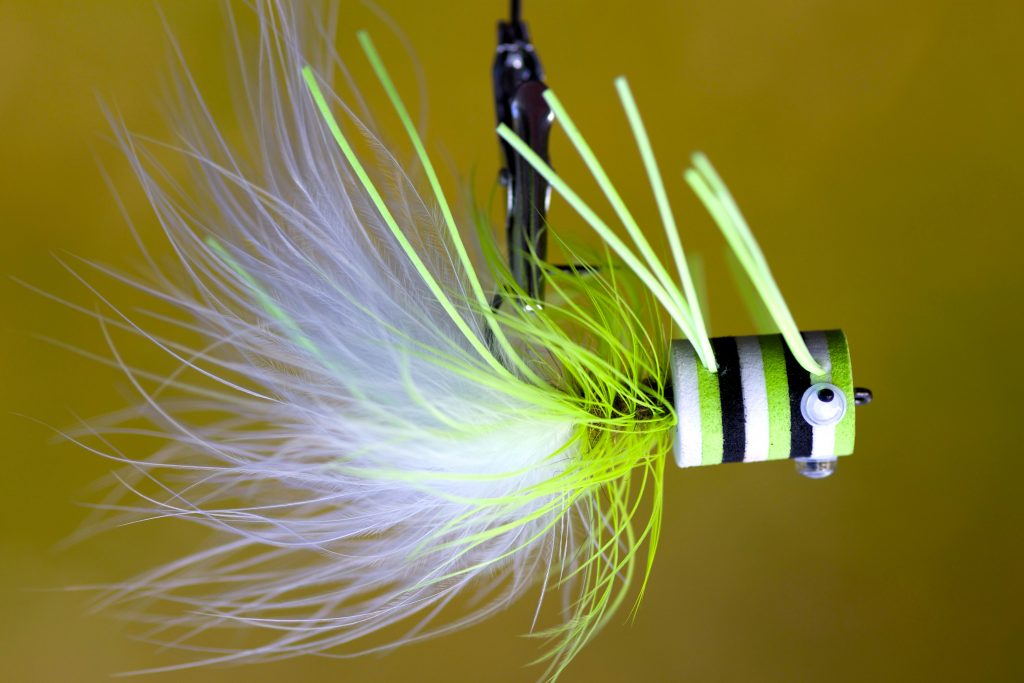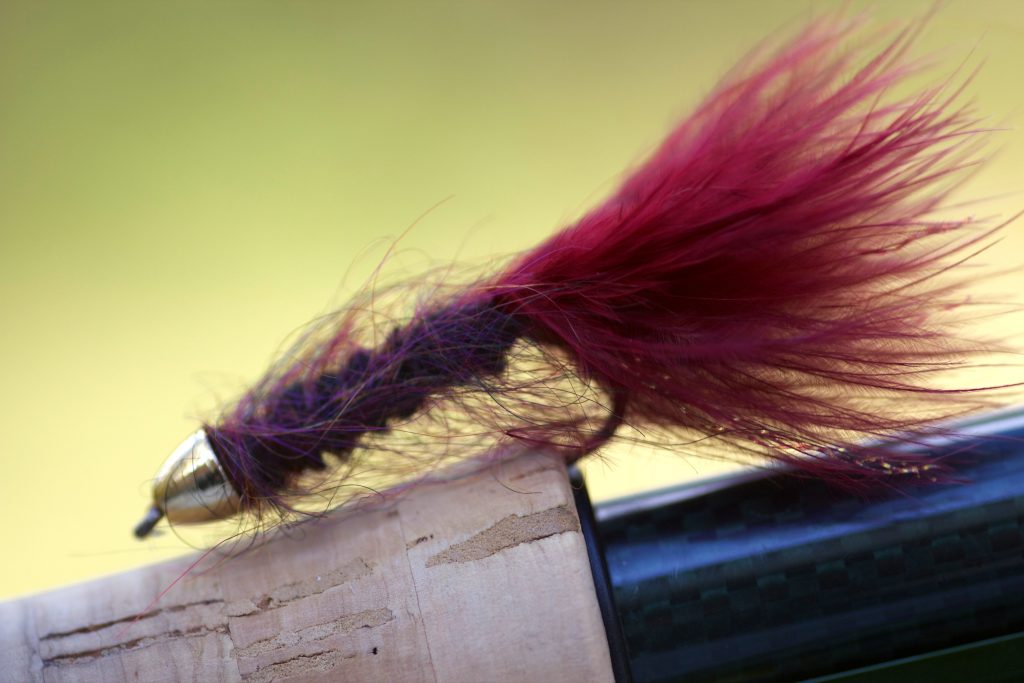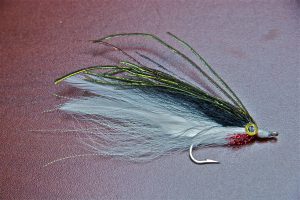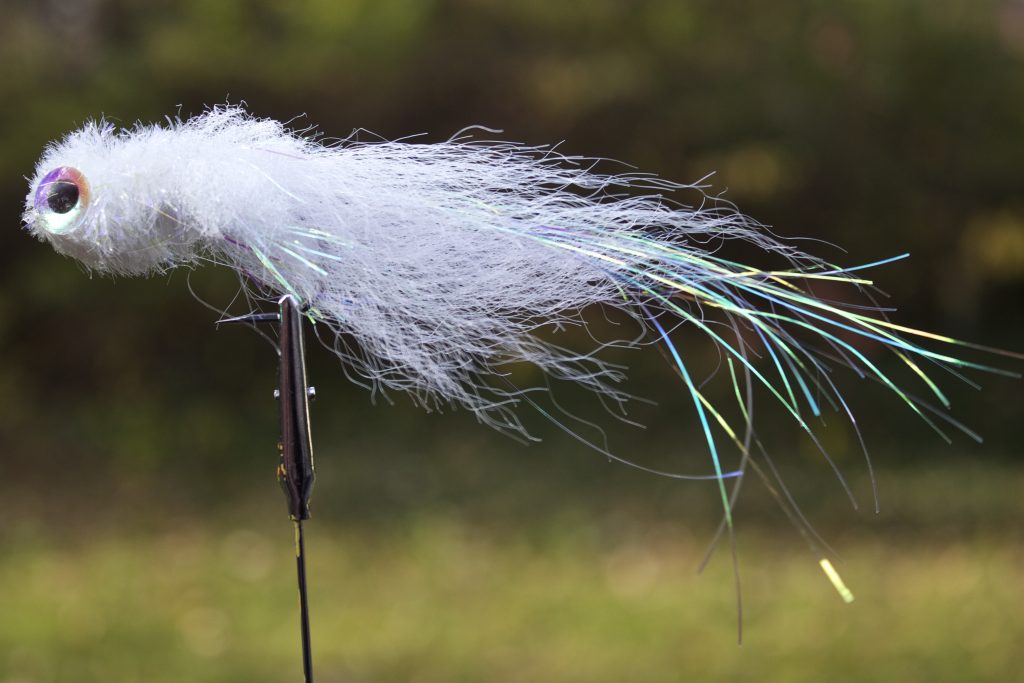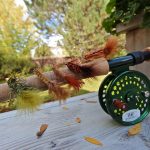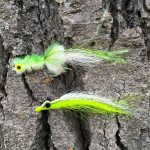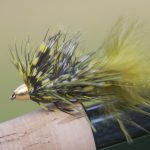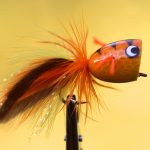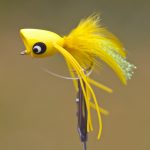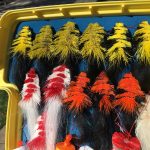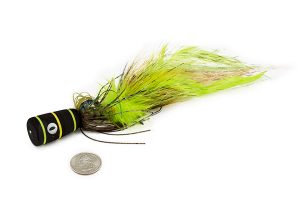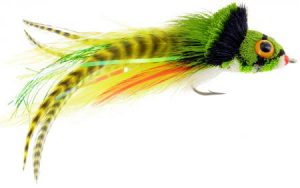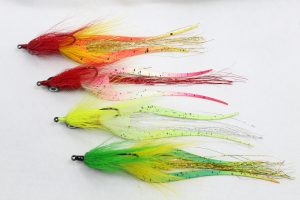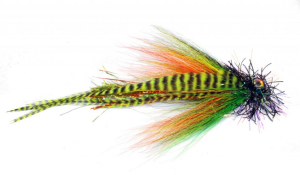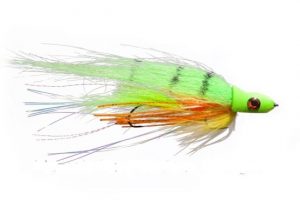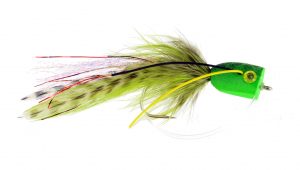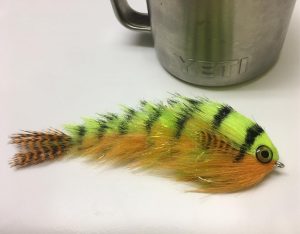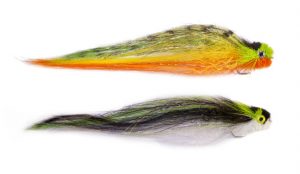 Fly Fishing Smallmouth Bass
Rods: 5 or 6 weight fast action fly rods for casting poppers in a wind
Reels: Any basic fly reel will work for smallmouth
Fly Lines: Floating Weight Forward lines will work for most conditions. Alsorecommend either a sink-tip 12-15 foot length or Intermediate flyline
Flies: Poppers work really well on this lake as do small streamers
Woolly Buggers in black, olive,white or maroon Deceivers in red/white, olive/white or all black
Topwater: Foam or hard plastic poppers in yellow, orange, black or dark green are best.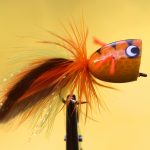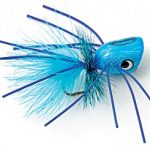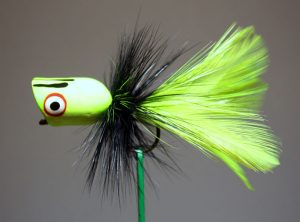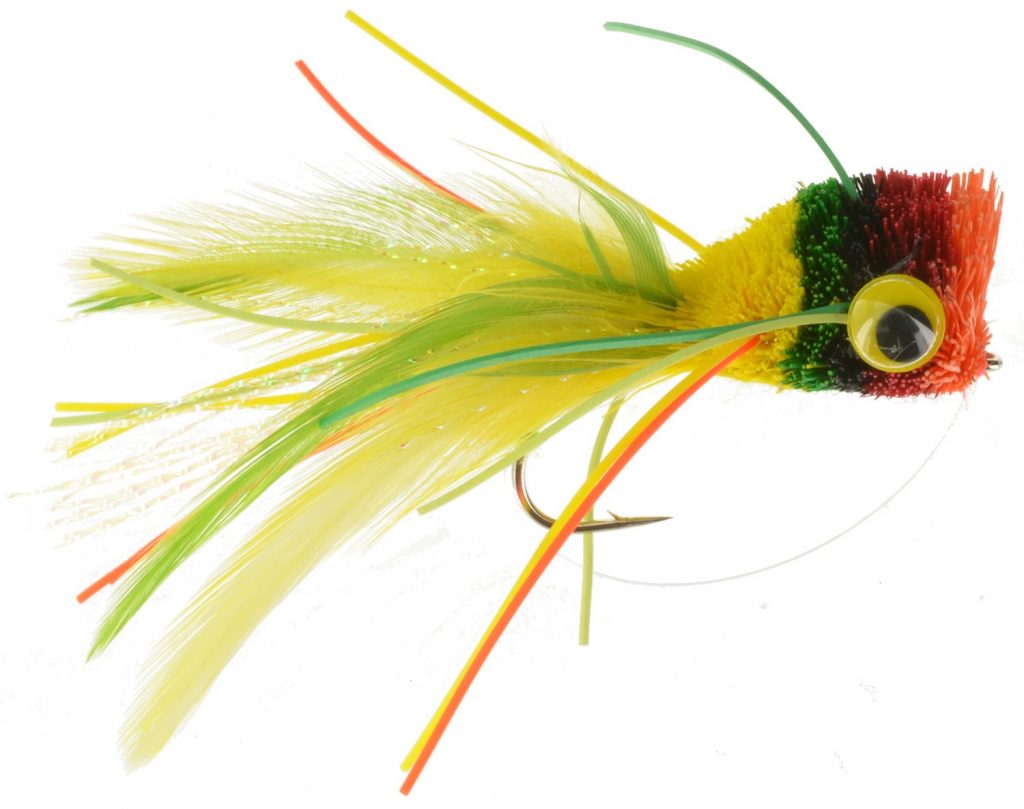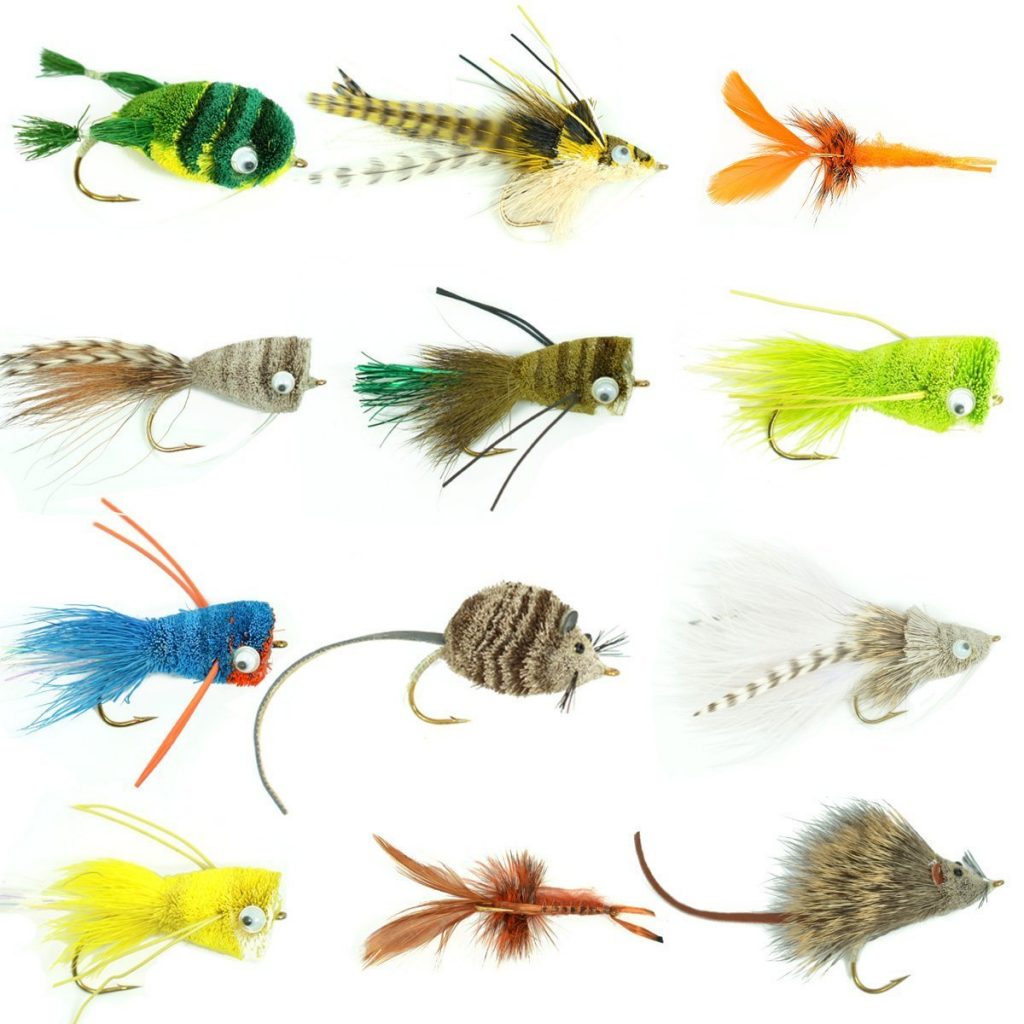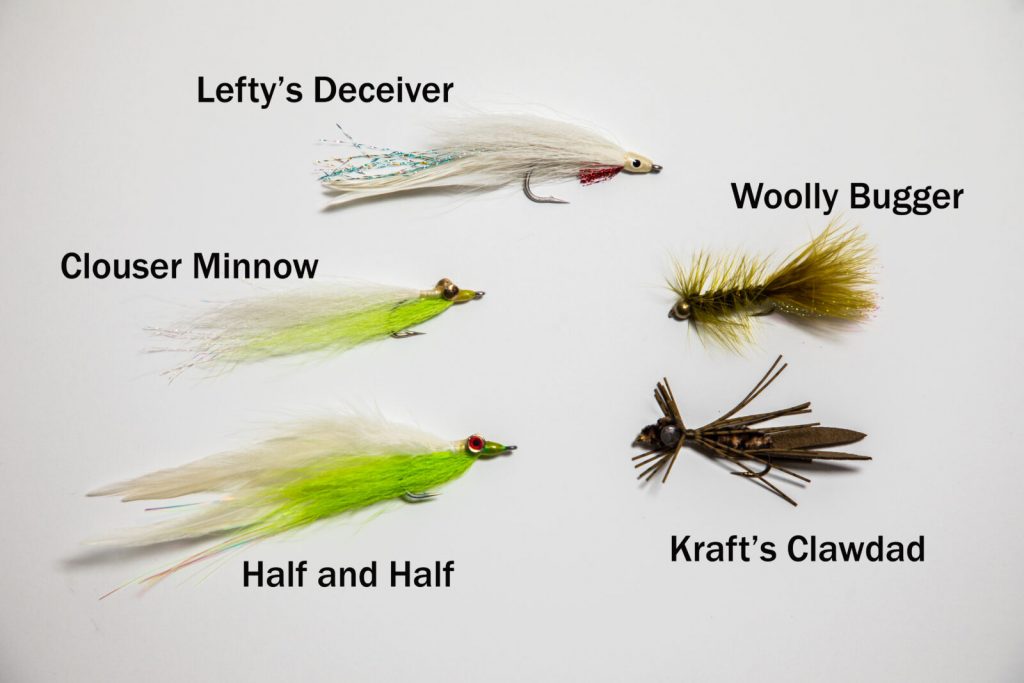 A complementary Osbourne Bay map is available at the lodge upon arrival. We will be happy to sit down with you and go over them in detail. If you would like to fish in Niven's, there is also a map of Niven's Bay that is available for sale at the tackle shop that we will look forward to marking for you.
Needless to say, we encourage fishing for fun and endorse catch and release. We do, however, require the release of all muskies and smallmouth and all overslot fish regardless of species. It is particularly detrimental when these fish are removed from the water. Since we want to keep this valuable and limited resource for our guests and future generations to enjoy, it is understood when you come as a guest to Century all muskies caught will be put back in the water regardless of size or condition. Taking a picture and having a replica made is a great way to enjoy your trophy for many years while knowing others have a chance to experience the same thrill you had. You are welcome to take your limit of walleye, northern, and perch.

Our beautiful Fly-in outpost cabin on Lake Kaoskauta has exceptional Lake Trout and Pike fishing . This cold, clear, deep lake is a perfect habitat to harbor large fish. Along with the great environment, we are the only lodge to fish these waters which ensures your remote, exclusive wilderness. Spoons and deep-divers are used primarily as lures along with sinkers (1/2-2 oz.) and heavy mono (30+ lb test) for leader material. We are the only outpost on the lake and have an adjacent portage to Foxtail which is another great fishery for Pike and Lakers.

We also have a number of day trip portage opportunities that you can enjoy should you wish to add another awesome unique experience during your trip to Century Lodge! Please visit our website home page and feel free to contact us anytime for more details!

Our fleet of boats are updated every season with gear and 4 stroke 20-50HP motors either new or late model are serviced to insure no motor troubles while out on the water. All of our 16′ Deep V-Lunds are equipped with 20-25HP Yamaha's tiller motors, floor boards, comfortable swivel seats, safety kits, paddles, life vests, landing nets, minnow buckets, and gunny sack. Our 18′ Crestliner Kodiak Upgrade and guide boats are powered with 50HP Yahmaha's (reserved for guided trips or as an upgrade boat option for an extra charge) and are also equipped with electronics with GPS and lake chip, live well, large front casting deck, and bow mount trolling motor. *Optional motor insurance is available for guests using our boats at additional cost. Please contact for details.
Suggested items to bring for your trip
* All Guests
2 rods and reels minimum
Necessary tackle for your trip (please read suggested lure list above)
Heavy duty stringer
Raingear and waterproof footwear
Thermal underwear (spring and fall)
Cooler for frozen fillets (if taking fish home)
Small cooler for boat
Pop and snacks (we do sell pop, chips, bagged ice and candy bars in the tackle shop)
Coffee thermos
Battery operated alarm clock
Water proof boots
Flashlight
Sunglasses
Fishing license
Fillet knife
First-aid kit
Insect repellent and sunblock (SPF 30 or better)
Towel for boat
Extension cord for private boat (outlet available at docks for charging)
First Aid Kit
Camera to capture highlights of your trip!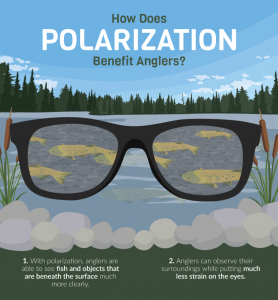 * Muskie and Pike Fisherman
Large landing net or cradle
Good set of pliers
Mouth spreaders
Good Bolt cutters from hardware store (necessary to cut large hooks easily)
Most of our guests travel by car but for those who prefer air travel, The Dryden Regional Airport is a full service facility able to accommodate small jets and offering Customs, a modern air terminal, 6200 foot paved runway, and is only 40 minutes from our landing at Bear Narrows. We can make arrangements for a taxi to pick you up at the airport upon arrival.
We hope that our literature will be helpful. If you have any further questions, please feel free to contact us by email or phone. We are looking forward to having you up!
Century Lodge Travel Guide
ARRIVAL ANYTIME AFTER 1:00PM
(Early arrival if available after 10:00am a charge of $50 per person will be applied and must be arranged ahead of time.)

Duty Free Items
Here is a list of some of the duty-free items allowed by customs per person:
-One liter of your favorite alcohol or wine or 24 cans/bottles of beer
-One carton of cigarettes (200), 50 cigars, and 2lbs. of tobacco
-Two days supply of food per person
Radar detectors (i.e. fuzz busters), etc., as well as all handguns and their ammunition are illegal in Canada . All hunters need to have proof of previous hunting experience in U.S.
(i.e. licenses, permits, etc.)
DUI's
Should you have a previous DUI, it is imperative that it is addressed with Canadian Customs before you attempt to cross as it is considered a very serious offense and is inadmissable into Canada. Please contact Canada Customs at 1-800-461-9999 to understand your options before you attempt to cross.
Directions
After clearing customs make sure to fill up your car with gas as there are no filling stations en route. When you are ready to head up after you have purchased your fishing licenses, please call the lodge at 1-807-938-6863 to let us know you are on your way. (The phone call is very important; otherwise we will not know your arrival time at the landing and you may be waiting there without our knowledge). Your drive to our private landing will take approximately 2 hours and 15 minutes.
Head east out of Ft. Francis on HWY 11 East for approx. 27 kilometers (16 miles). Watch for sign reading HWY 502, directing towards Dryden. Turn left on HWY 502. The speed limit is 80km/hr (50mph). Travel north on 502 for 2 hours to Century Road (look for new large Century Road sign). Turn left on Century Road. From there you have a little over 15 kilometers (approx 12 miles) remaining. Travel down Century Road until you see the Century Lodge landing sign on the left hand side. If you come to a large bridge over water, you have gone ¼ mile to far. Also, do not mistake the kilometer markers along Century Road for mile markers.
After helping you unload, we will escort you by boat on a 6-mile scenic ride to the lodge.
Coast guard approved life vests are mandatory. For your safety, please bring your own life jacket if you require one other than the adult large size we have available at the island
(i.e. children and extra large sizes).
Important Reminder
Please remember to purchase your necessary Canadian fishing licenses just across the border in Ft. Francis, Ontario as we do not sell them at the lodge. You can also get them easily online ahead of time by visiting https://www.ontario.ca/page/fishing-licence-non-residents-canada
Please drive safely! Visit us often at www.centurylodge.com or like us on our facebook page at www.facebook.com/centurylodge.
We are looking forward to seeing you at Century Lodge!