Family owned and operated since 1989
Boat In Island Fishing resort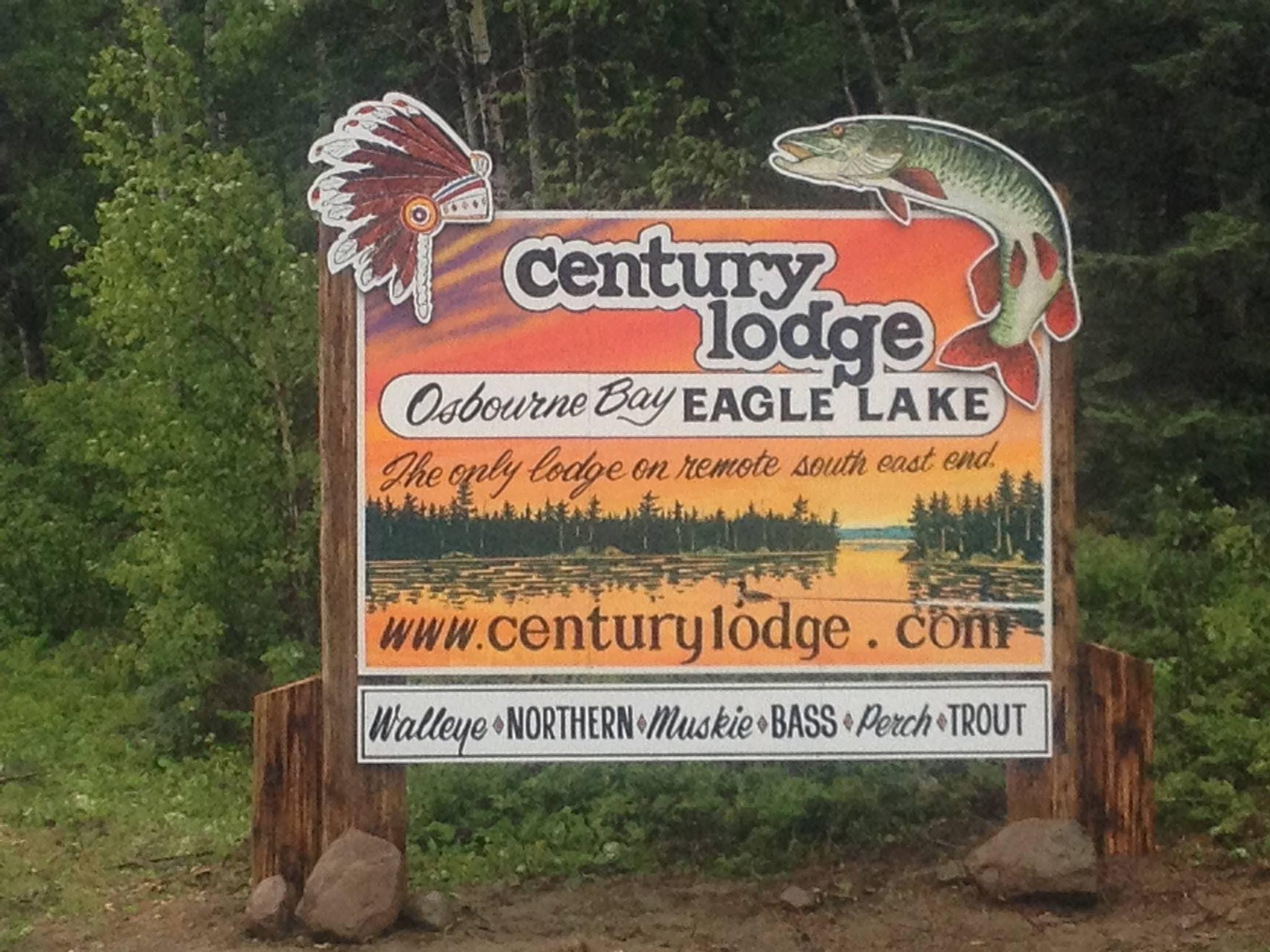 Only 100 mi into Canada and still very remote. Saves on gas.
Fly-in type atmosphere without the high fly-in cost.
Outstanding fishing and service and reasonably priced.
Professional guides and limited fishing pressure.
Private lakeview cabins.
Breathtaking scenery and abundant wildlife.
Only remote lodge on Southeast end.
Family owned and operated.
Home cooked meals with lakeview dining.
Family friendly.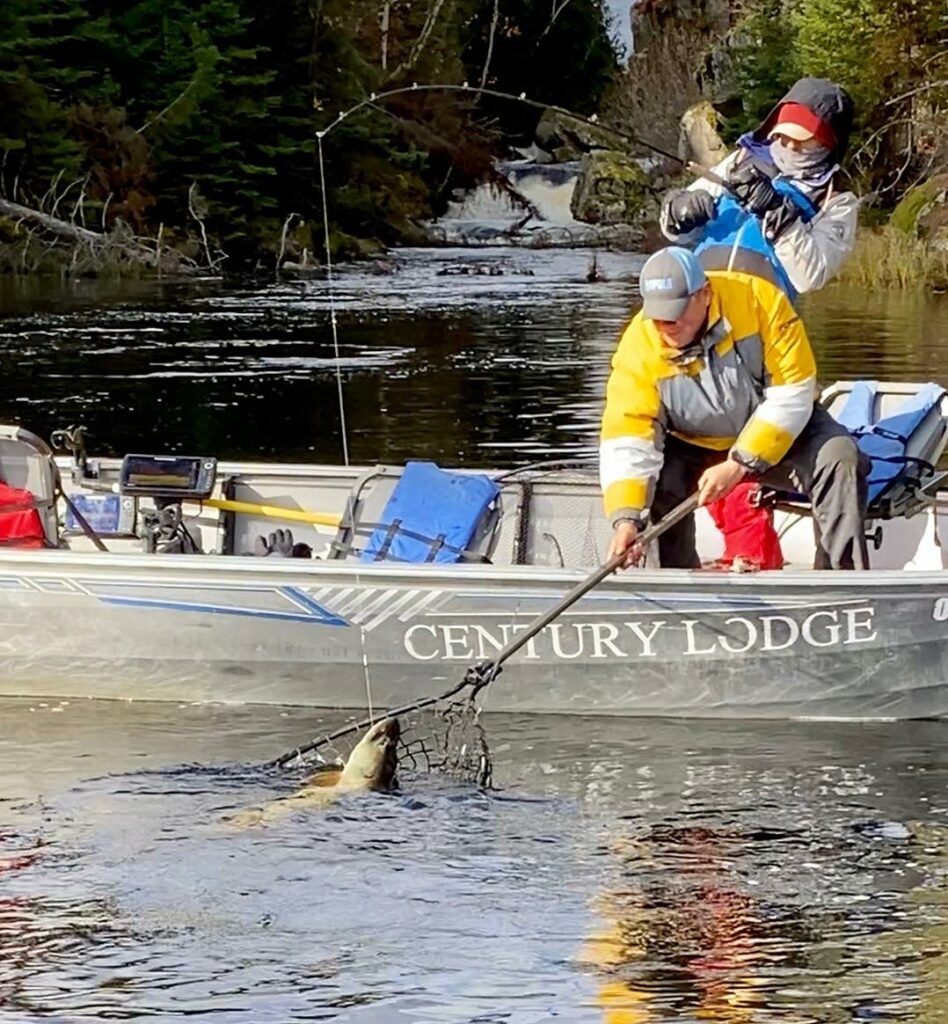 Remote Canadian Wilderness Fishing
Century Lodge offers remote Canadian wilderness fishing and is located on a island in the secluded waters of famous Osbourne Bay and is the only lodge on the whole southeast end of 90 mile Eagle Lake, Ontario.
A beautiful 6 mile boat ride from our private landing at Bear Narrows takes you into the heart of Osborne Bay, Eagle Lake where Century Lodge is located.
Century Island…beautiful and remote…rustic lodge, fieldstone fireplace, lakeview dining, wonderful home cooked food, tackle shop, guides, private lakeview cabins, breathtaking scenery and abundant wildlife for photographers and hunters, with limited fishing pressure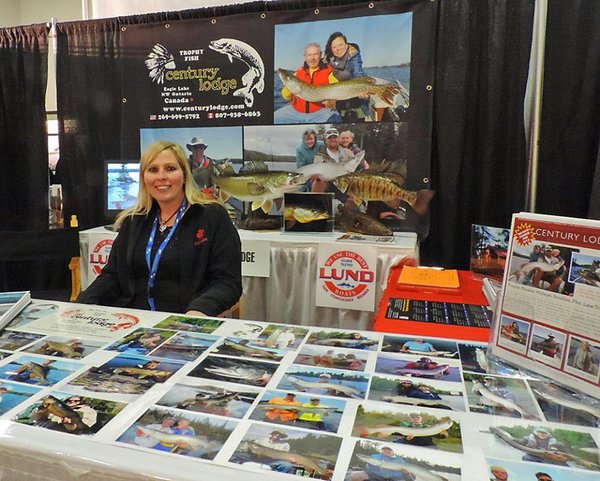 Stop out and see us at one of the winter shows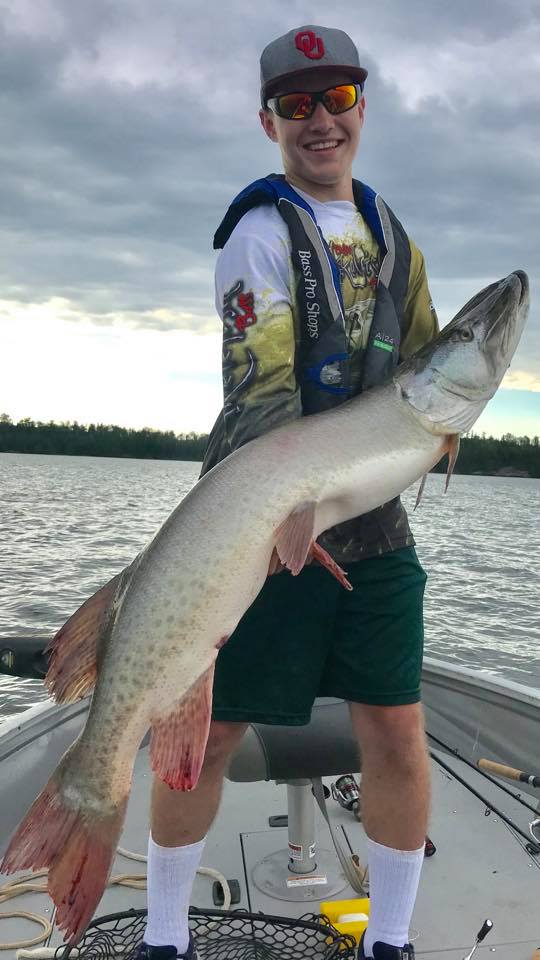 Century Lodge Fishing Words of Wisdom

Give a man a fish and he will eat for a day;
teach a man to muskie fish
and he may never eat shorelunch again.