In addition to the excellent lake trout portage excursion day trip, we also offer an outstanding lake trout fishing and big pike at our private fly-in outpost cabin.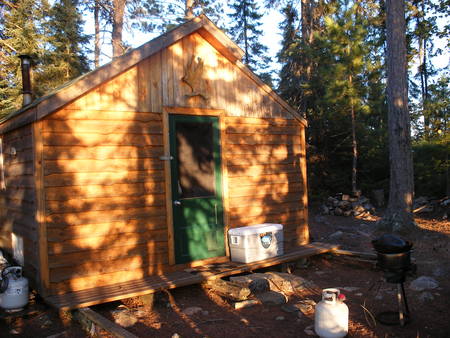 Only outpost on the lake with no other access! With deep clear water and no one in sight, it is like having your own private island on your own private lake! The loons, the sunset, and the scenery… our outpost offers excellent Lake Trout and Northern Pike fishing on Beautiful Kay Lake and Portage Foxtail Lake. You can also spend a day portaging over to Fish Hawk Lake for walleyes!
39", 38", 371/2", 37", 371/2" Pike. 31", 31", 30", 27", 27", - 22 Lake Trout. Great Action! Kay Lake Excellent!!