Walleye fishing is excellent all season! Shore lunches are a must all season and one of the highlights of your Ontario fishing trip! Shorelunch walleyes are plentiful and trophies are caught and released regularly all season in both Osbourne and Niven's Bay. Whether fishing deep off the rocky shoals or shallow along the weed edge, walleye fishing at Century is exciting and fun!
"Words cannot explain my time at Century. The fishing and staff were incredible. 5 lb 14oz smallmouth, 27" 8lb 6oz walleye, 42" muskie, 37" northern, two 4 lb+ smallmouth, several 2-3lb smallmouth (all released). Countless walleyes and pike!"
"Great walleyes 16-26". Great food, great people, great time!"
"Bunch of 20+ inch walleye and lots of fun fishing!"
"Had an awesome time! Muskies are everywhere! Catch and released over 100 walleyes. Grandson (Ty 9 years old) caught a 43" and 38" muskie, 35" northern, and many smallmouth. See you next year!"
"I caught a 30 ½ in walleye next to a reef on a huge lure."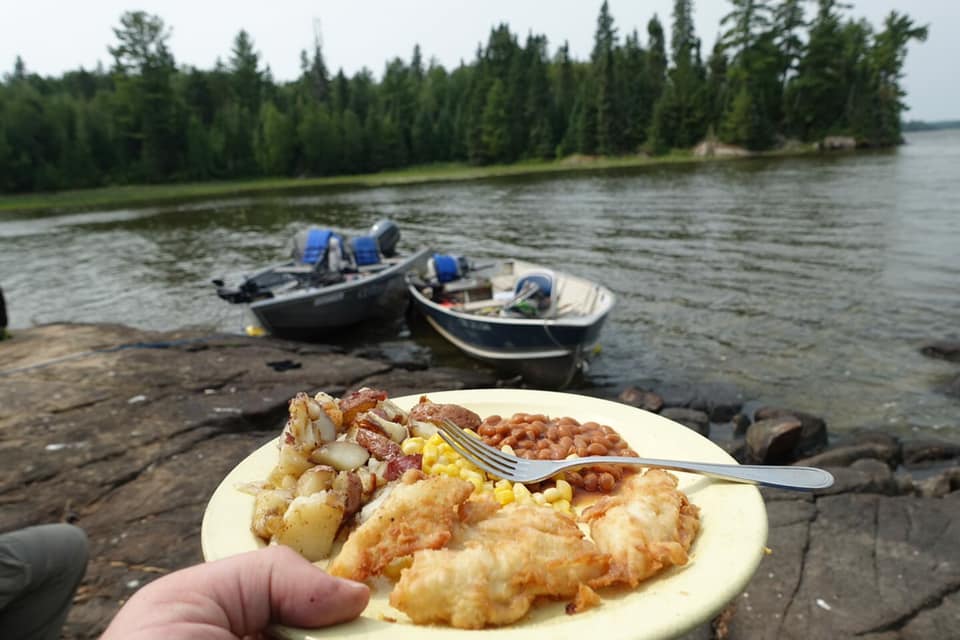 Don't forget the wonderful shorelunch!
Fresh caught fish
Potatoes and onions
Baked beans and corn
All of the fix'ins!
A meal fit for a fisherman!