Home cooked, delicious and plentiful!
If you have any dietary concerns, we will be happy to accommodate you. Please let us know in advance so we can serve you accordingly.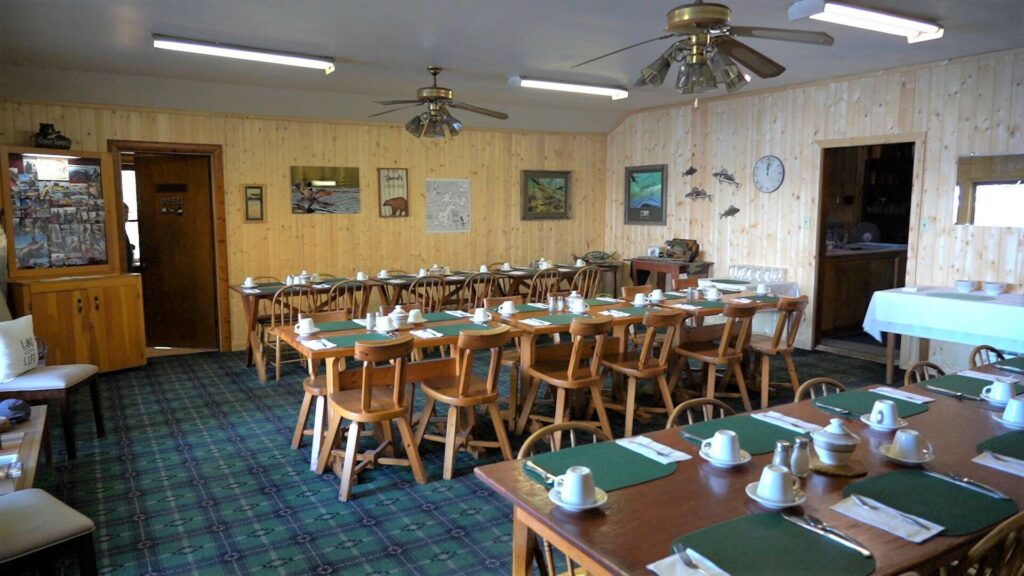 Breakfast consists of pancakes, french toast, sausage, eggs, bacon, toast, cereal, juice, and coffee. Rotation on options daily.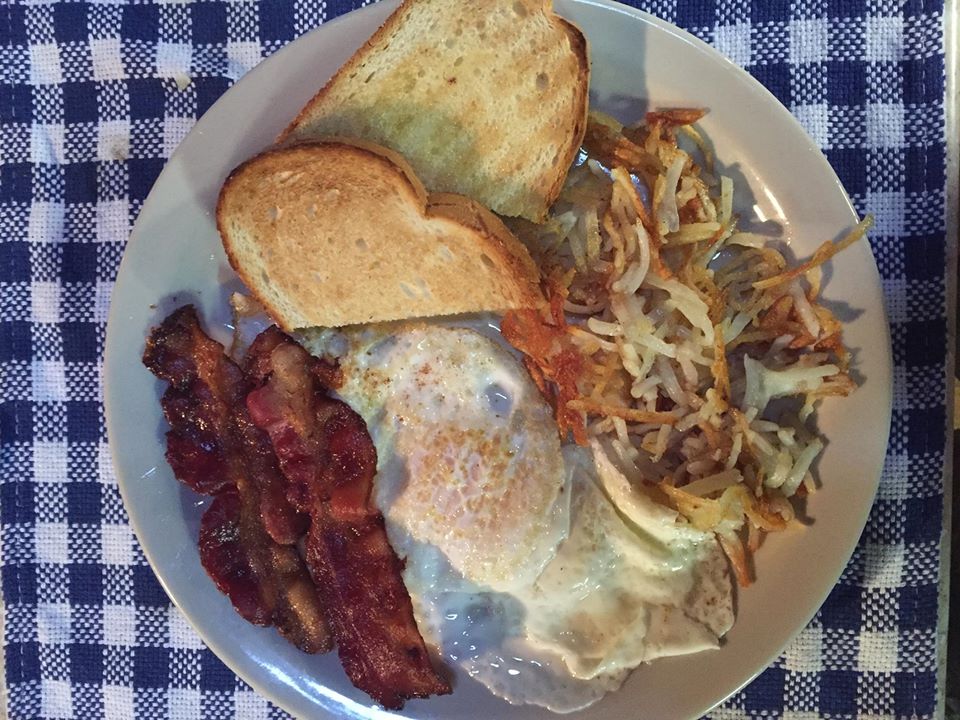 Large fresh deli sandwich along with freshly baked cookie and fresh fruit.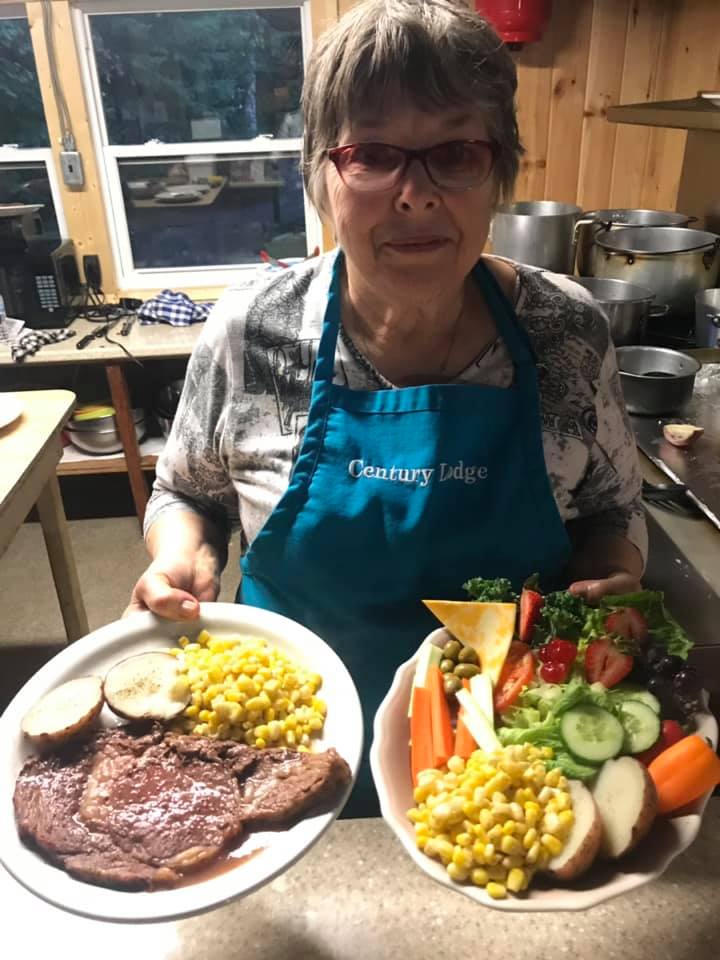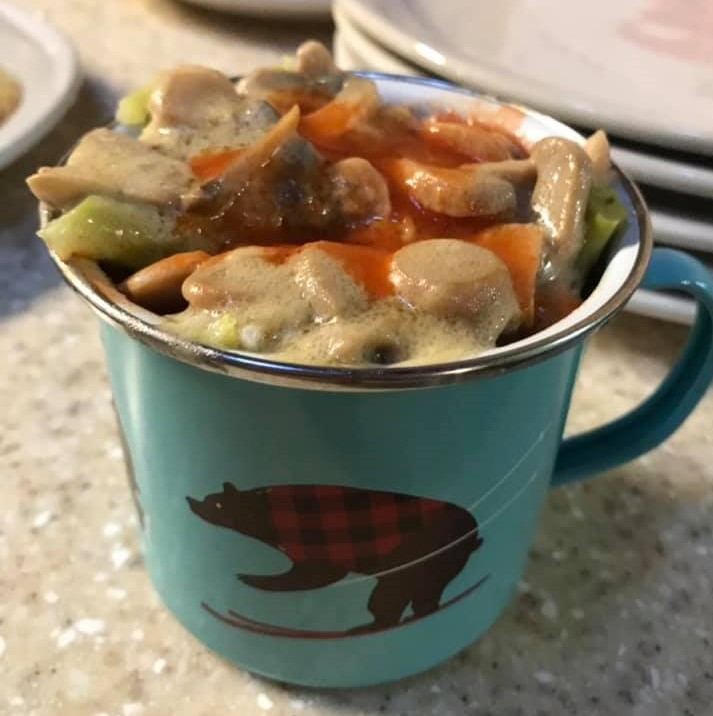 Dinner may consist of roast beef, ham, Danish ribs, spaghetti, chicken and rice with mushroom sauce, steak, meatloaf, pork chops, potatoes, rice, vegetables, homemade soups, salads, fresh baked breads and rolls, pies, cakes, pastries, iced tea, and coffee.
Dining room is open for breakfast and dinner. Lunch is prepared each day for you to enjoy out on the water.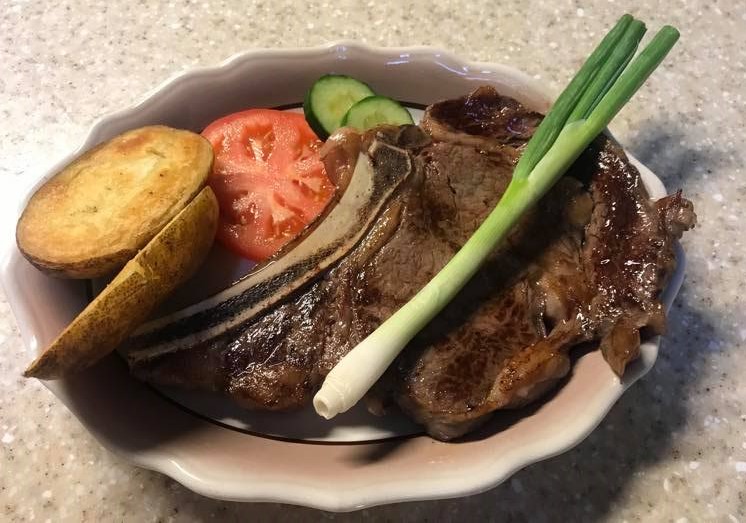 Guides will prepare your delicious shorelunch from your fresh catch in Ontario! We can also provide a fully packed shorelunch box if you would like to prepare your own. *Shorelunch complimentary with guide or nomimal charge if unguided.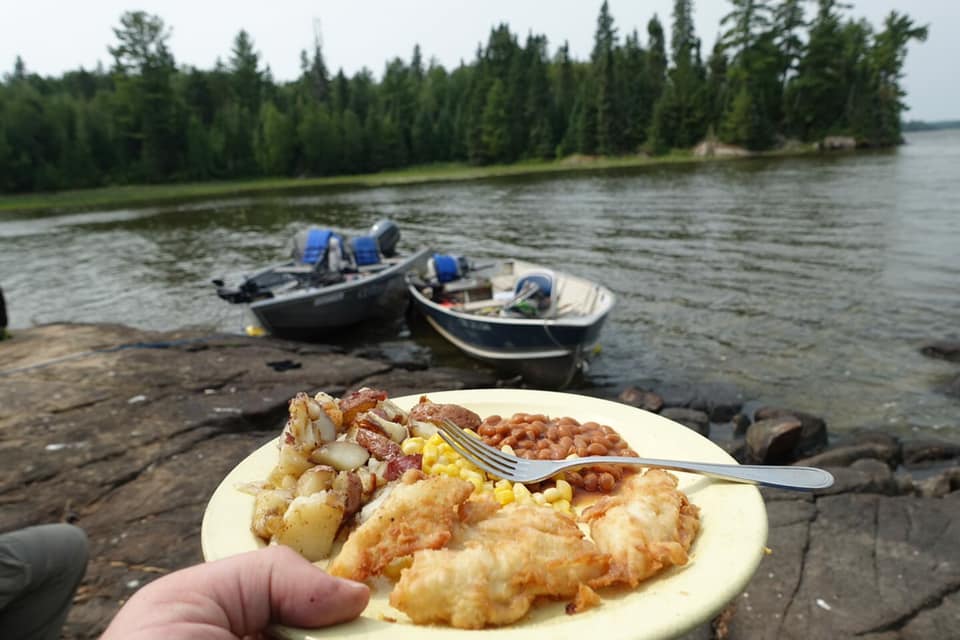 Deluxe private
Fully Modern
Lakeview
Heated
Electricity
Refrigerator
Private 3 piece bath
Larger cabins 2 baths
Shower and flush toilets
Hot and cold running water
Individual beds
Fresh bedding, towels, and linens
Daily maid service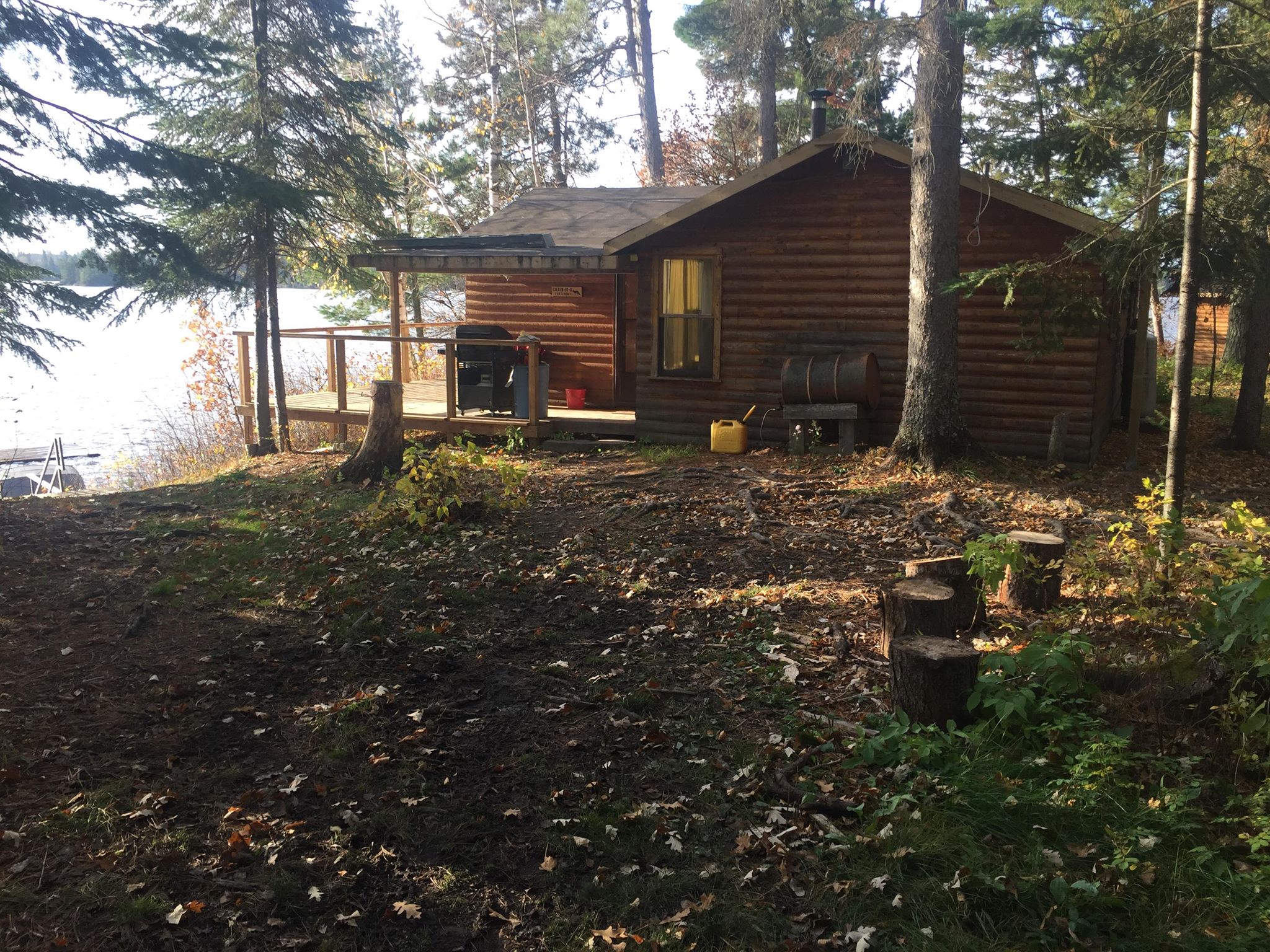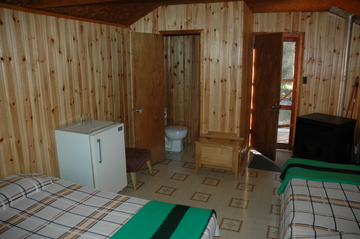 Our accommodations are rustic with charm and all of the cabins overlook the lake.  Come enjoy this beautiful location second to none!
We also offer a cozy couples cabin with deck over-viewing the lake.
A number of honeymoon couples have visited our resort over the years and extra special attention is made to ensure their stay is special and memorable.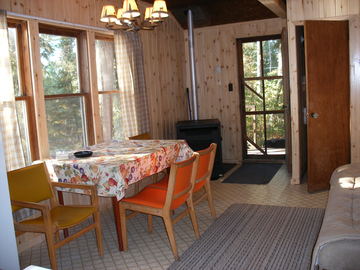 There is also a comfortable lounge adjacent to the lodge.
Here guests often meet in the evenings to enjoy time around the fieldstone fireplace, playing cards, and telling fishing stories from the day's trip.